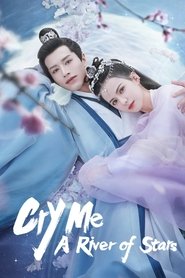 Cry Me A River of Stars (2021)
Cry Me A River of Stars Watch Online Full Episode Kshow123 | kissasian | DramaCool | MyAsianTv.
Story of a new magistrate, Tao Junran and A Fan, owner of a painting boat. Tao Junran wants to get close to the painting boat to investigate a old case, while A Fan wants to curry favors with the magistrate. Each harboring their own intentions, they begin to get close to each other unknowingly.
Views: 213
Genre: Drama, English Sub, kissasian, Sci-Fi & Fantasy
Director: Mai Tian
Actors: Feng Lijun, Hu Wei, Huang Riying, Luo Zheng, Sang Na, Tan Qinxuan, Wang Shuyi, Wen Zhu, Xu Bing, Yan Zixian, Zheng Tuojiang